EXHIBTION COSMETAGORA 2022
13-01-2022
Cosmetic raw materials exhibition
January 11th and 12th 2022
A look back on the two days of COSMETAGORA 2022 !
Our cosmetics team is delighted to have been able to participate again this year in a face-to-face show despite the current context. We were able to meet and exchange with our customers and partners.
Our Team  (from left to right):
– Eric BOUTON, Cosmetics Technical Salesperson
– Valentine FANUCCI, in charge of application laboratories
– Noël POINSIGNON, Deputy General Director
– Rahaman ABDOUL, Cosmetics Technical Salesperson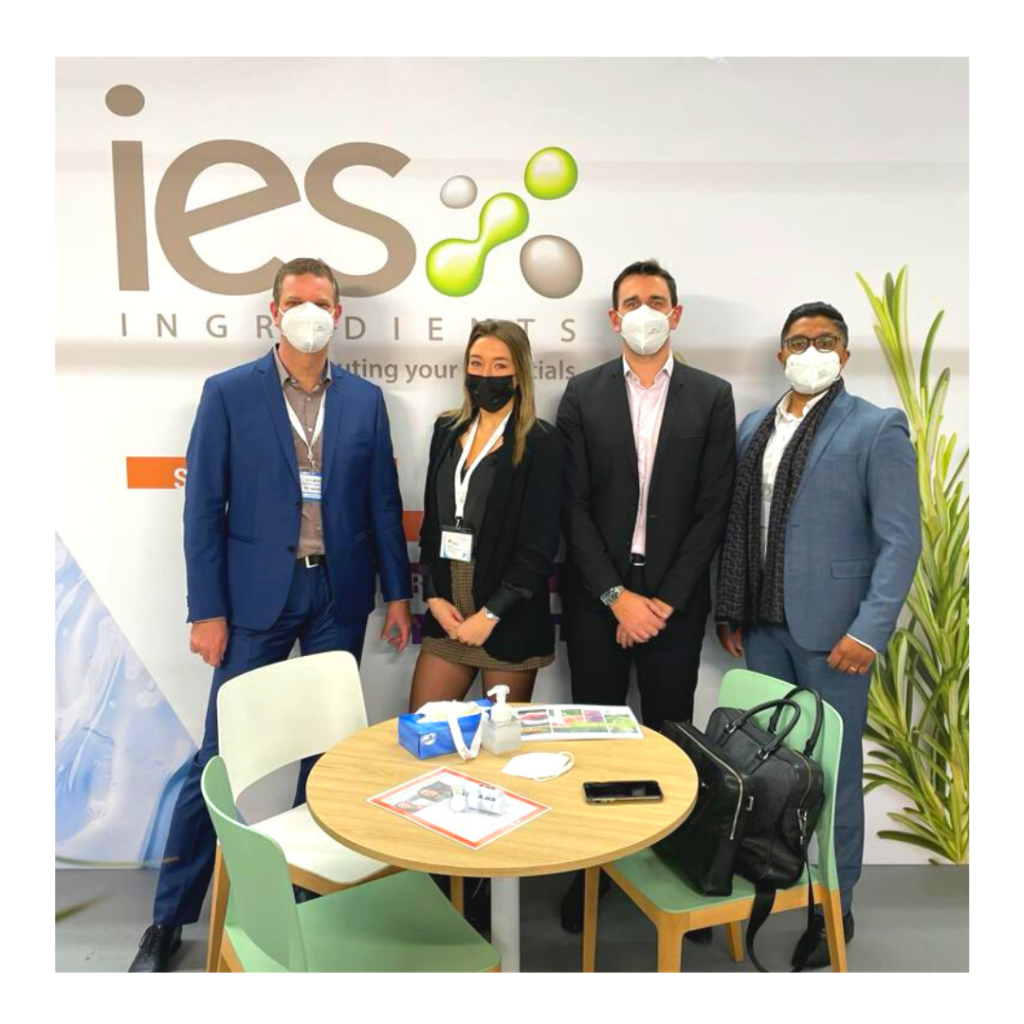 For the "Prix de la formulation", we presented a fresh and gentle stick with pro-aging effects.
More than a classic anti-aging product, this stick helps target and diminish the appearance of wrinkles on your face. You will feel an immediate tightening effect thanks to the energizing PEPHA®-TIGHT microalgae extract. This action is completed in the long term by the organic extract of Edelweiss ALPAFLOR® EDELWEISS CB, which reduces wrinkles by acting on glycation (In-Vivo tests on forehead, upper lip & jaw line). To perfect this moment of pleasure, we have added two essential ingredients VALVANCE® Look 100 and TILAMAR® PDO with NØØVISTA™ to obtain a moisturizing texture with a soft touch.
A natural formula
Formulated on an aqueous base, this stick is 100% of natural origin according to the ISO 16128 standard and the rigorous selection of ingredients (without listed preservatives) has allowed us to validate a criterion A test challenge (14 days, ISO 11930 standard).
How to use it ?
Thanks to its on-the-go format, you can use it at any time of the day. It is applied like a serum to the target areas of your face. Its refreshing and soft texture will give you an instant well-being.
Try it and your wrinkles will fly away to make way for a moment of happiness!
Retour
Haut de page