Re-discover our Sandalwood molecules
07-03-2023
Givaudan's most powerful sandalwood molecules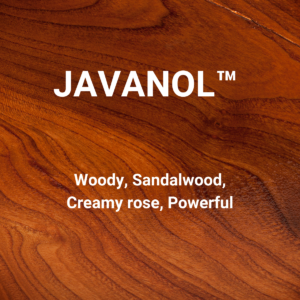 Re-discover the magic of Javanol™ and Javanol™ Super, Givaudan's most powerful Sandalwood molecules. They provide olfactory notes that bring versatility to the fragrance, without compromising on performance.
Javanol™ enhances fresh rosy powdery facets and brings unprecedented substantivity and rich creaminess to all types of accords.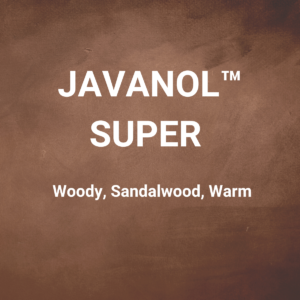 Javanol™ Super enhances lactonic cedarwood facets and embellishes woody accords.
Olfactive Impact 
With its extremely low odour threshold, Javanol is appeoximately 8 times more effective in wash tests.
Substantivity
Javanol™ Super is extremely substantive. It offers a good cost-in-use and an outstanding performance in almost all applications.
Sustainability
Both Javanol™ and Javanol™ Super have more than 50% of Renewable Carbon.
Comparison between different sandalwood molecules : 
Sandela™ : is a classical sandalwood that can be used in all fragrance types
Sandalor™ : is a powerful diffusive and an extremely tenacious product. It imports a natural sandalwood character to perfumes.
Ebanol ™ : has a very rich sandalwood odour. It brings volume and elegance to woody accords.
Javanol™ : is one of our sandalwood molecules with unprecented power and substantivity.
Javanol™ Super : is a new quality of Javanol. It has natural sandalwood creamy notes and enhances woody facets.
Retour
Haut de page