EcoVadis Platinum 2023 Certification
20-02-2023
We are proud to announce our EcoVadis 2023 score.
For the second year in a row, IES Ingredients has been awarded the EcoVadis Platinum medal. According to the ratings platform, we are in the top 1% of companies that perform best in terms of corporate social responsibility.
In a constant improvement of our environmental, ethical and human commitments, we strive to evolve each year in each of these areas.
One of the pillars of IES Ingredients is commitment, which is why we are seriously involved in these values and strive to progress.
Thanks to the whole team and especially to Liora Cohen, Quality and Regulatory Manager and Anne Julie Girodengo, Marketing & Communication Manager for their involvement !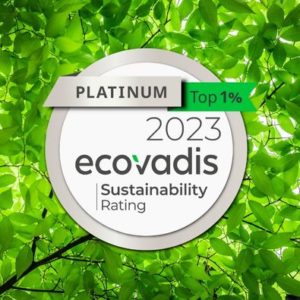 Retour
Haut de page