Albert Vieille Distribution
25-05-2020
ALBERT VIEILLE and IES INGREDIENTS Partnership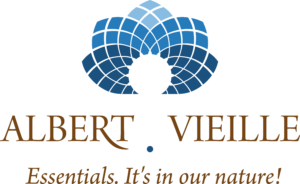 We have the great pleasure to announce you that IES INGREDIENTS will become the distributor of ALBERT VIEILLE on the FRAGRANCES & FLAVORS range from 1st July 2020.
This is a historic moment for IES INGREDIENTS, which for several years has been looking to develop its portfolio of natural raw materials to meet the growing expectations.
ALBERT VIEILLE is a historic company in Grasse, founded in 1920, which has developed its know-how in the distillation and extraction of local plants and flowers such as Neroli, Rose or Iris. Over the years, the company has built reliable and lasting relationships with its agricultural partners around the world. In 2019 GIVAUDAN acquires ALBERT VIEILLE to write a new chapter together and open up new perspectives.
We are proud to write this new chapter of IES INGREDIENTS by becoming the distributor of ALBERT VIEILLE.
The IES INGREDIENTS team will be pleased to contact you very soon.
Best regards,
Noël Poinsignon
Deputy General Director IES INGREDIENTS
Retour
Haut de page